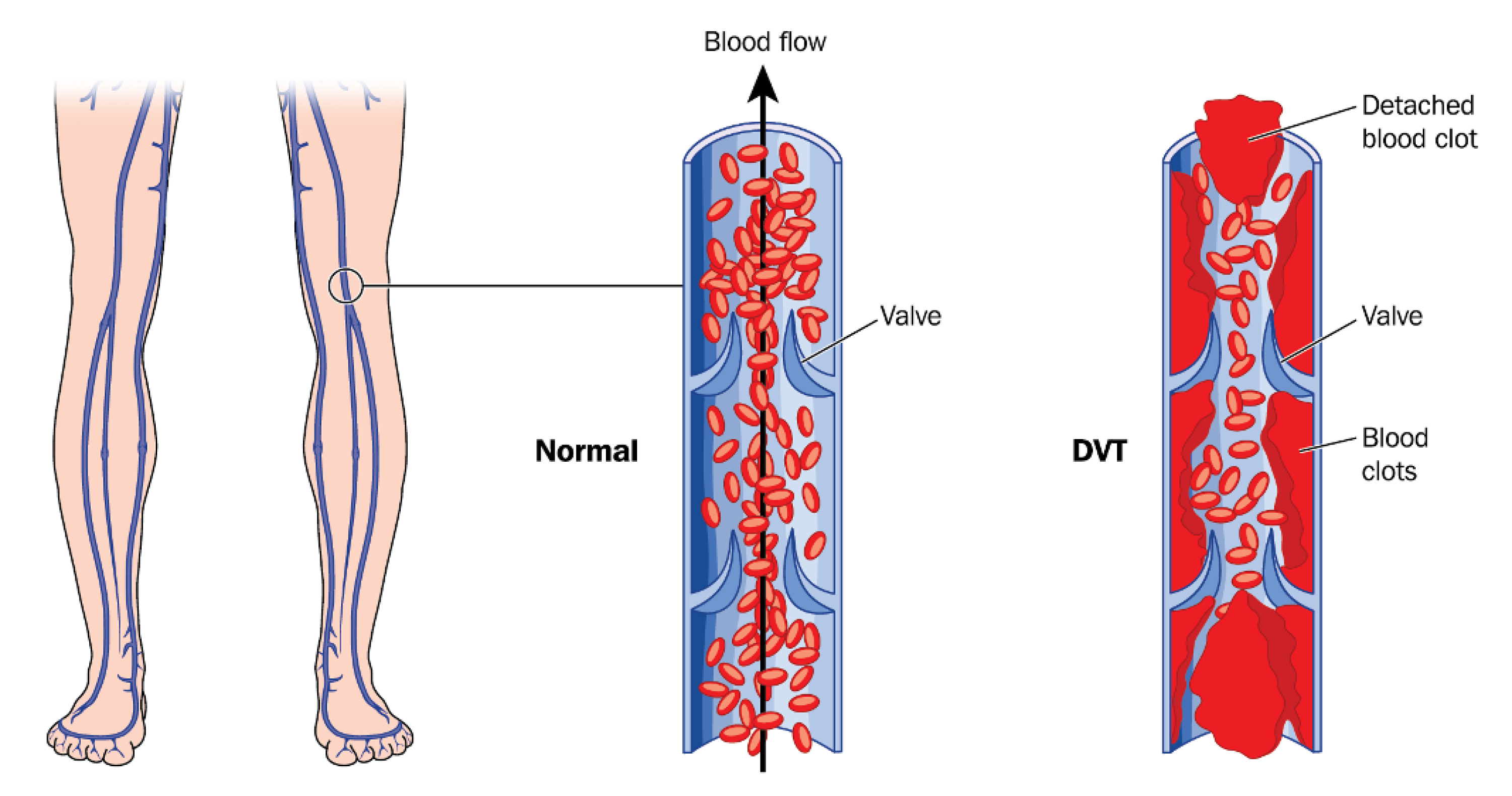 The veins are blood vessels that contain valves and are responsible for transporting deoxygenated blood from the periphery to the heart and lungs. A deep vein thrombosis (DVT) is a blood clot that occurs in the veins usually as a result of blood pooling together around a valve in the vein. The clot can either partially or fully block the vein from transporting blood which results in swelling in the tissue below the clot. DVTs usually occur in the lower leg, thigh or pelvis, however they can also occur in other parts of the body including the arms.
A DVT in the leg usually causes swelling, tiredness, and discomfort, however it can also pose a life threatening condition called pulmonary embolism. A pulmonary embolism occurs when a portion of the blood clot in the leg breaks off and travels to the lungs. The clot then becomes lodged in the lungs and can restrict a patient's ability to breathe. Unfortunately, sudden death is the first symptom in about 25% of people who have a pulmonary embolism.
Having a DVT can also lead to long term complications called post thrombotic syndrome (PTS). PTS occurs when the clot damages the valves in the veins, resulting in long term swelling, discoloration, ulcers and pain. Approximately one third of people with a DVT will develop PTS. This number is increased for patients who do not undergo any treatment. In addition, having a DVT puts a person at risk of developing another DVT in the future. About one third of people who have a DVT/PE will have a recurrence within 10 years.